BRAND NEW LEVEL OF WAREHOUSE EFFICIENCY​
Linker's Warehouse Management System: ​
empower your order management​.
Monitor and manage warehouse operations, improve efficiency, and minimize costs. ​
​With tight integration with Linker's OMS, our WMS provides a complete solution for fulfillment and 3PL operators. With this solution, you'll benefit with:​
more efficient receipt of deliveries;

effectual and error-free picking;

​

faster order processing;

​

faultless orders;

​

much higher warehouse efficiency;

​

ease of use

.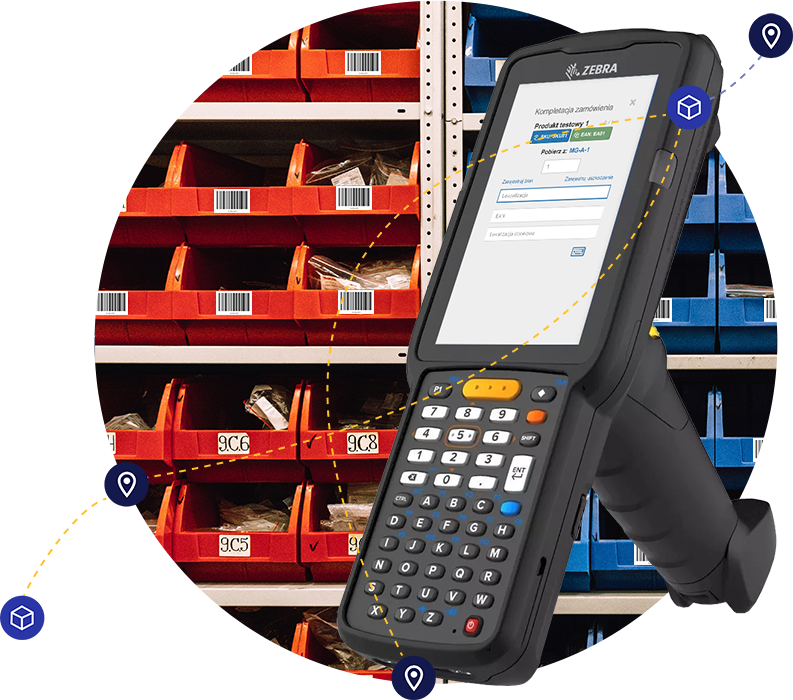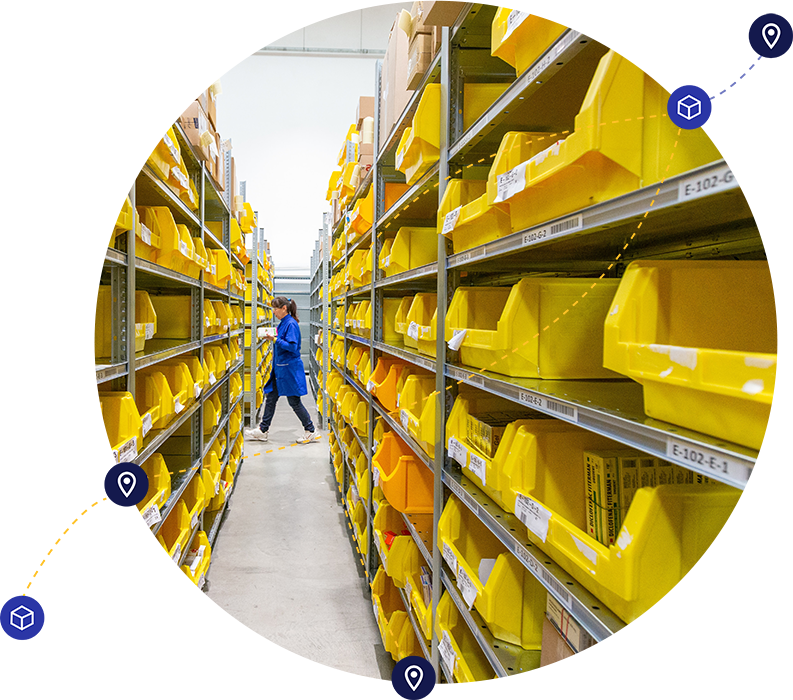 INCREASED BENEFITS LIST​
Warehouse assistance
​

is within reach
​
Implementing Linker Cloud WMS will unleash your business potential thanks to the service:​
receiving deliveries;

​

releases and picks;

​

warehouse transfers;

​

inventories;

​

inspections at locations.

​
Grow your business using the potential of the Linker WMS directory – 8 types of locations, products, and warehouse documents.
MUCH MORE THAN ORDER TRACKING
Monitor order status, track products and manage order-related documentation within a single tool.
​
Track quantitative and qualitative information about products in stock, including receiving, storage, picking and shipping of goods. Monitor inventory levels, respond quickly to shortages of goods, and optimize delivery acceptance and order picking processes.
Manage the layout of the warehouse, allocate space for products and optimize the use of available space. Generated picking paths create optimal routes to move through the warehouse, speeding up processes and minimizing the time needed to locate the needed products.
Implement quality controls and monitor the condition of products, track expiration dates, check for damage or defective lots. Get sure that only products that meet certain standards are stored and shipped.
Check our core WMS capabilities:​
Delivery acceptance
import delivery notifications & streamline their acceptance
automatically generate discrepancy reports
scann goods at the receipt, ensuring fast and accurate entry of products into the system.
track and record detailed information on each product received, including lot number, expiration date, and quality status.
instantly locate received goods in the warehouse, thanks to intelligent space management systems.

Releases and picking
optimize picking paths that save time and minimize distance traveled during order picking.
scan barcodes to prevent errors during the picking process
control product location at every stage of the process, ensuring accuracy and efficiency.
handle the release of goods from an indicated batch or based on the expiration date.





Warehouse transfers
get the ability to make stock transfers between locations.
control and block unauthorized transfers, such as mixing different batches or expiration dates

Inventory
makes stock level controls easier than ever
approve or reject changes in inventories after an inventory in just a few clicks

Locations
check out our 8 types of locations for flexible warehouse space management
remove prefixes in locations for barcode markings
prepare quick location inspection for easy control and management

Documents
generate warehouse documents automatically

export documents with ease

download documents on request