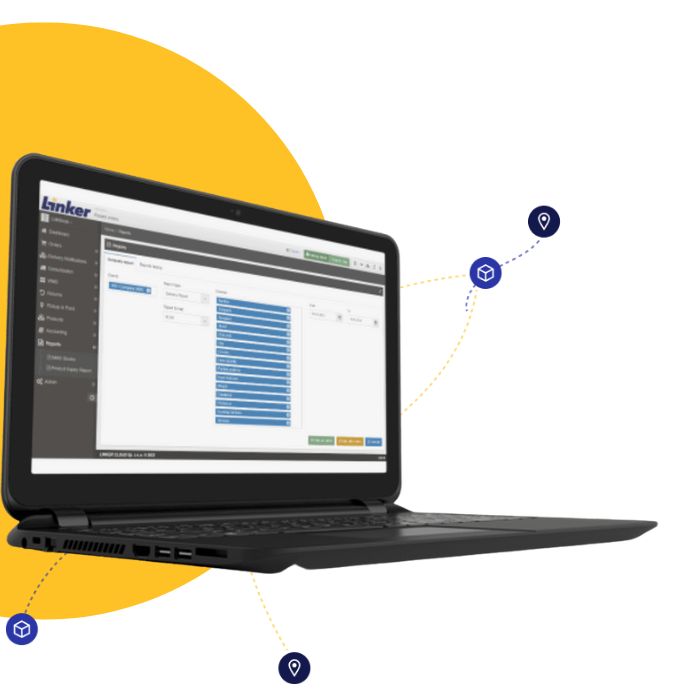 COMPREHENSIVE REPORTING MODULE​​
Improve performance ​
with advanced analytics​
Benefit from a powerful tool that allows you to generate precise data summaries in the form of spreadsheets. ​
Use them both as batch data for external systems and as stand-alone summaries of information.​
ANALYZE PROGRESS ON SELECTED DATES
Manage data in reports with ease.
​
Draw handfuls from the wealth of information contained in our reports. Make decisions based on hard information. Enjoy accuracy, flexibility, and an intuitive interface, designing the reports most relevant to you.
Mix and play - and generate reports such as:

Exported Orders Report

Delivery Report

Shipped History Report

Intake Report

Arrivals report

Receipts Report

Picking report

Releases report

Shipped Packages Report

Product Picking Report

Returns report

Sales Report

Accounts Payable Report

Product History Report

WMS Stock Report

Order Punctuality Report

Operator Productivity Report

WMS Stocks Per Batch Report