The most flexible logistics technology in the market.
Our goal is to simplify your logistics. Omni-channel. Multiple warehouses. Global markets. One flow. Say bye-bye to patchwork.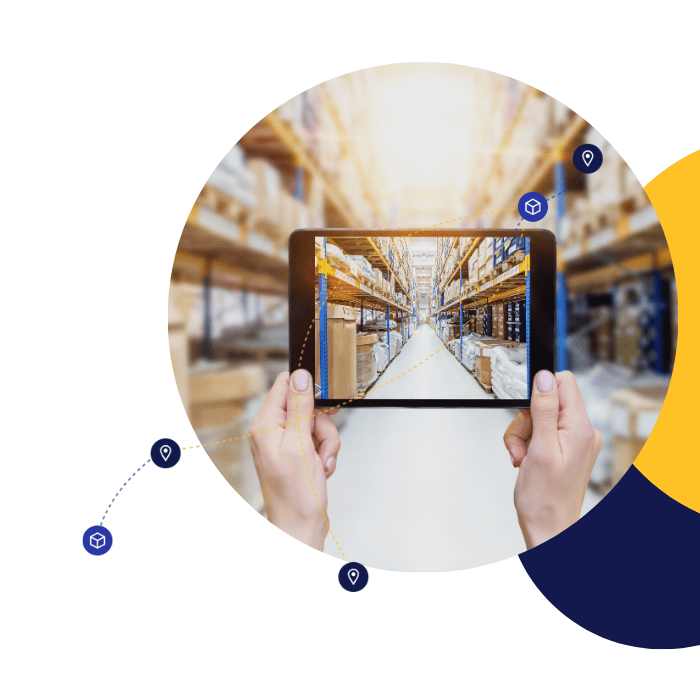 100
+
Couriers, WMS, ERP,
ecommerce integrations
One platform. All logistic solutions
Streamline
Track and manage all your logistics data from one central place, no matter how many systems you use.
Linker is the extra layer to build seamless connections between your POS, shopping cart, ERP, warehouses and couriers. The more systems you use and the more complex it is, the more you will get out of Linker.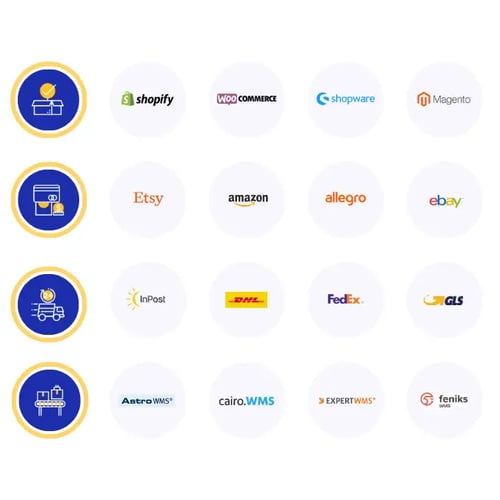 ENDLESS POSSIBILITIES
Accelerate
Linker's ready-made modules are fully customizable for you to plug and play based on your business needs.
Linker's modules are super easy to implement and use. Design the new logistics flow

or add new features

to achieve your business objectives, whether that's scale up, cost saving, customer experience or sustainability.
FOCUS ON YOUR BUSINESS
Grow
Boost profitability and enable market expansion
Our comprehensive dashboard empowers you to seamlessly manage your operations from start to finish, identify areas for improvement and drive the business efficiency at your fingertips, all in one place.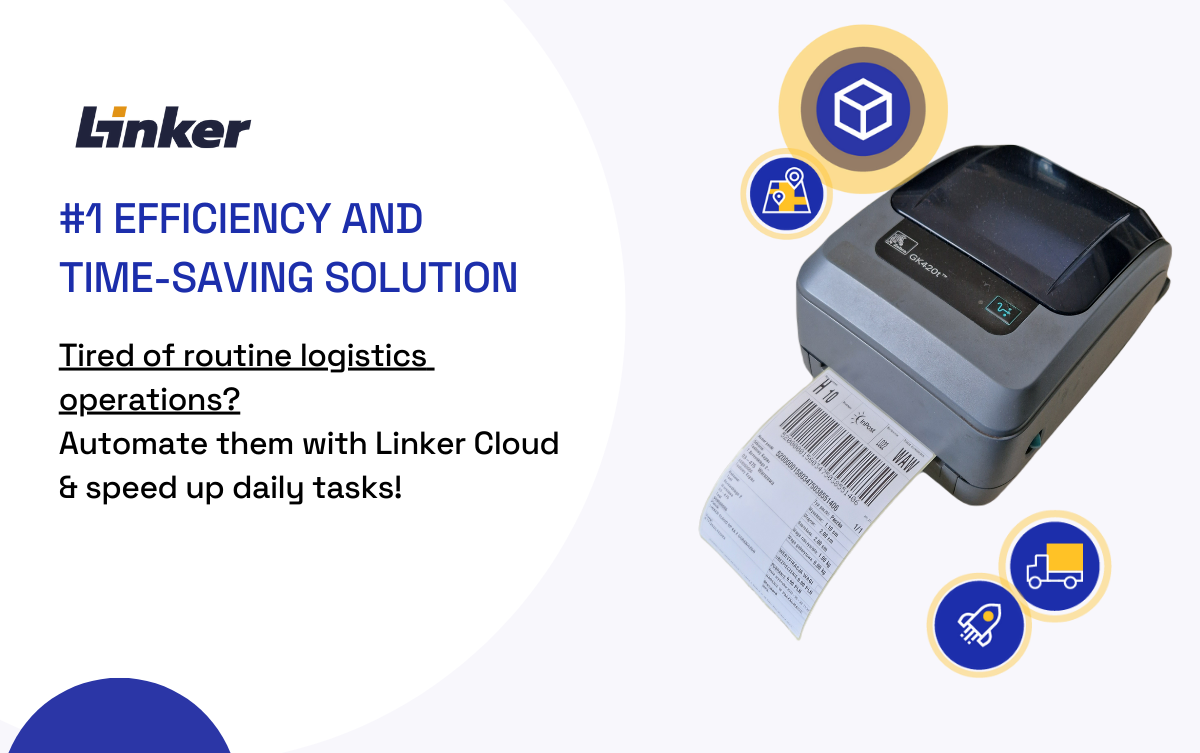 Growth powered by our Smart Technology
At Linker Cloud, we've laid the foundation with our cutting-edge Smart Technology and provided the building blocks for you to craft or optimise your own order fulfillment processes.

Order Management System

(

OMS

)
Integration Hub

: Consolidate all your ERP, IMS, WMS, TMS, and courier solutions into a unified platform for streamlined order management.

Real-Time Visibility

: Gain instant insights into inventory levels and order statuses across multiple locations and sales channels.
Flexible Shipping Options

: Empower your business to provide customers with a diverse array of delivery and shipping choices, complete with transparent tracking.

End-to-End Control

: Manage all aspects of your omni-channel and multi-channel post-sale processes, from inventory management to order fulfilment.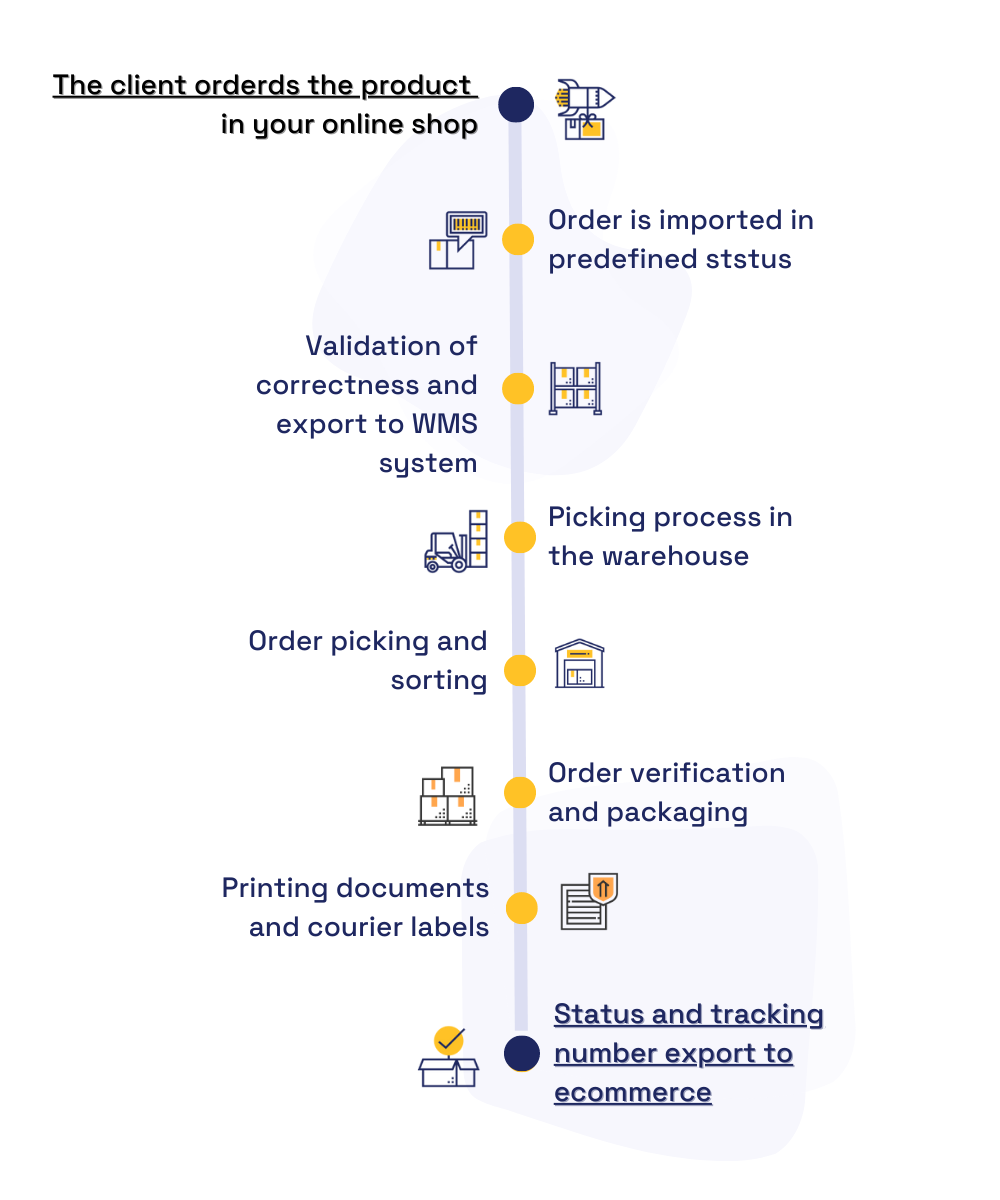 Inventory Management

(

IMS

)
Inventory Level Balancing

: Ensure your inventory levels align perfectly with customer demand, preventing both overstocking and stockouts.
Cross-Channel Tracking

: Monitor and control your inventory across various sales channels, warehouses, distribution centres, and physical store locations.

Strategic Planning

: Leverage inventory planning tools to optimize stock levels, reduce carrying costs, and respond effectively to seasonality and demand fluctuations.

Efficient Return

s: Handle returns seamlessly and manage the reverse logistics process while minimizing financial impacts.
Warehouse Management System (WMS)
Productivity Optimisation

: Maximise the efficiency of warehouses and fulfilment centre operations while managing a diverse range of products and clients

Smart Analysis

: Provide in-depth seasonality analysis to help manage storage utilization, organization, and labour resources efficiently.

Optimized Operations

: Streamline order fulfilment processes, including picking, packing, packaging, and shipping, to enhance overall warehouse efficiency.

Fulfilment Segmentation

: Boost productivity by categorizing a wide range of products and orders based on factors such as order size, volume, and location.
TESTIMONIALS
Trusted by our

customers from retailers, wholesalers and distributers, ecommerce brands to

3PLs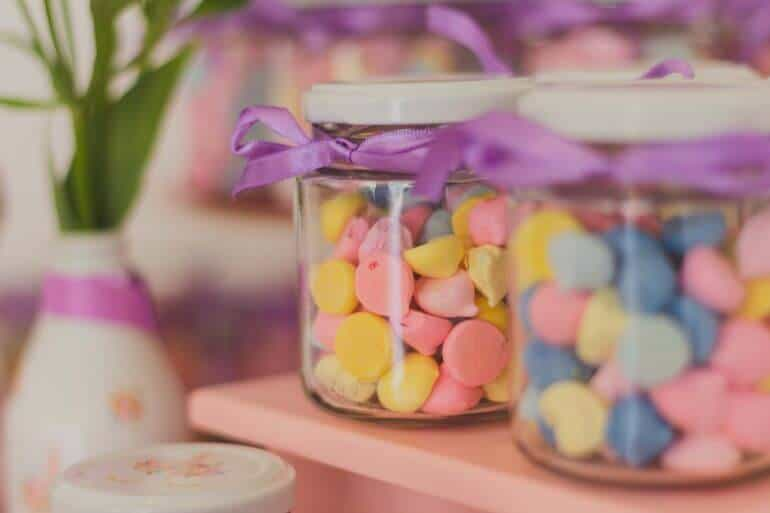 FOOD

We were looking for a company that would support us in the process of product sets creating and enables us to sell them further on various marketplaces. Signing the contract with Linker Cloud was a "sweet" deal - our cooperation turned out to be a perfect choice! Their professional approach empowered us to achieve these goals.




---
Jarred Le Roux


Managing Director
at Heavenly Sweets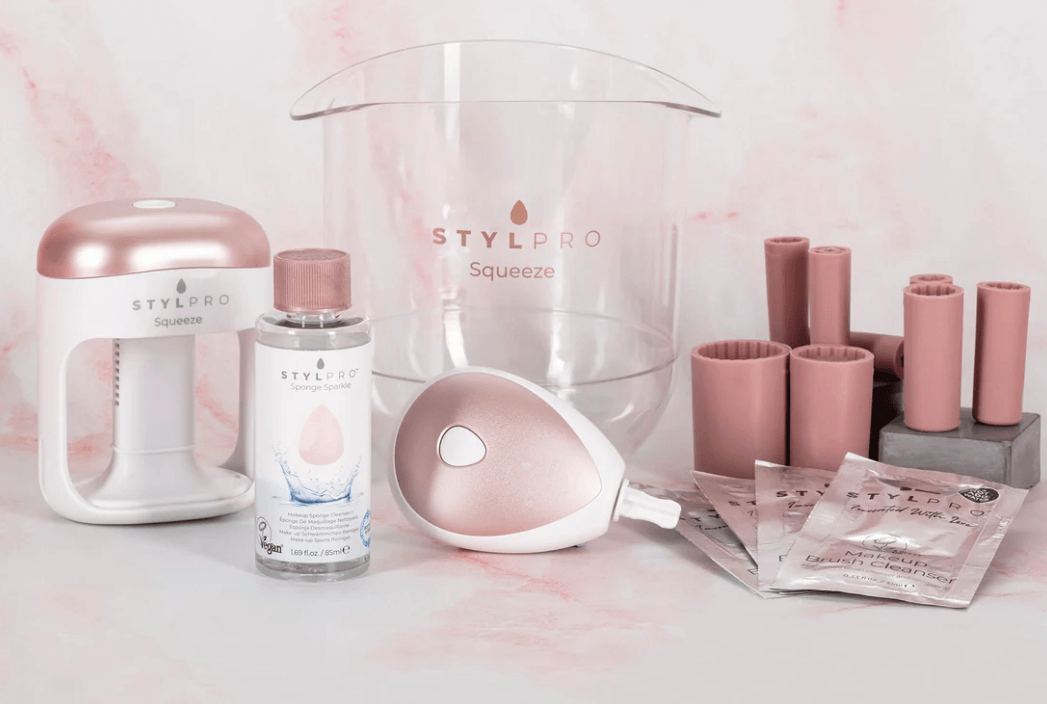 BEAUTY

Working with Linker Cloud has shown us how to implement solutions that deliver tangible results in a short period time. Our online store is now perfectly integrated with the warehouses that handle our orders. We can track every operation, prevent stock shortages and deliver shipment to our customers within the declared time without unnecessary delays and errors.



---
Avril Royston


Supply Chain Manager
Stylideas.co.uk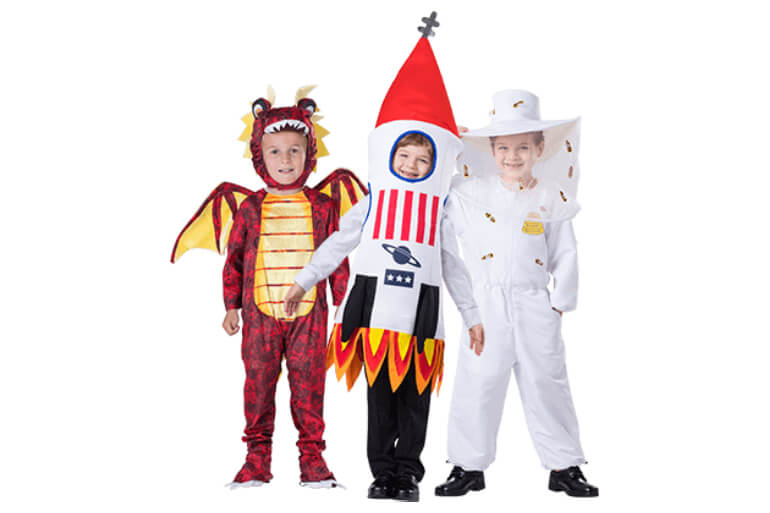 FASHION

Joining Linker's Cloud Fulfillment Network was the perfect answer for our needs. Thanks to this we gained a kind of bridge, linking us with the rest of Europe. We could manage a smooth change of our operations and ship parcels from other warehouses catching up quickly.







---
Yidi Berger


Sales Manager
at Dress Up America
OUR BLOG
Check out our articles
The state of e-commerce 2023: trends to watch
What trends will rule the ecommerce industry in 2023? Learn about social commerce, betting on mobile and the power of social media!
Branding for 2023: meet the Amazon Brand Story feature
How do you stand out from Amazon sellers and get your brand noticed and remembered? Today's blog post reveals the best ways to achieve this...
It's all about the price: 3PL services vs fulfillment network
How much does ecommerce fulfilment really cost - and why is it worth investing in it? We dispel financial third party logistics myths!