LET'S START
Ready, steady, launch!
From a technical point of view, everything is set and done. Time to open sales and conquer a new ground.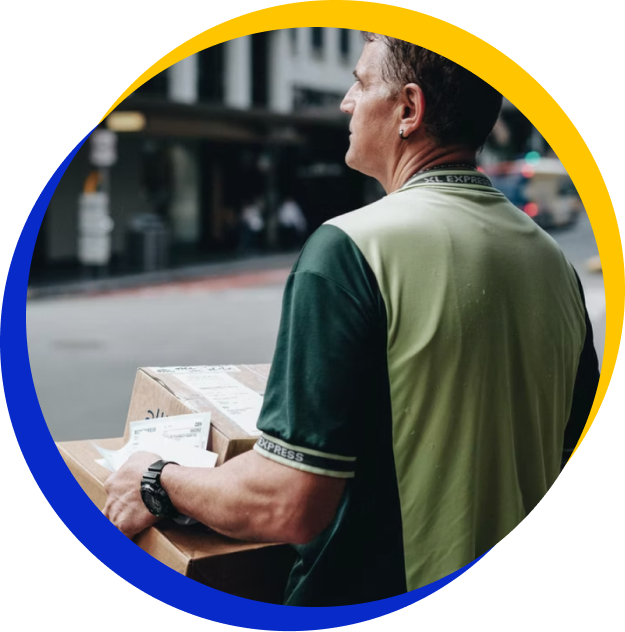 What we have done so far:
Integration is done.
The software has been connected and pre-configured.
Tests went great.
It was a true durability check, and all is well!
Stocks was re-allocated.
Goods have reached the warehouses of their destination.
Our journey to expand the world together has just started!
Reach your milestones with a trusted companion
The best one for cross-border expansion
HELPING HAND
A friend in need is a friend indeed
The promises we make are taken very seriously, so we increase our availability to help you feel safe. We want to create a truly memorable experience not only for your new ecommerce audience, but also for you.
OUR WORK IN YOUR FAVOUR
Bulletproof testing
Easy Communication
One person dedicated to your problems is a definite plus, shortening a significant path to getting help and dealing with challenges.
Scale Effect
Working with us in one market and want more? Get access to advanced services and simplified scalability in just a few clicks.

Easy Expansion
No geographic boundaries - new countries at your fingertips​ thanks to duplication of the same process in a selected region.
Designated Software
One multitasking platform​ responding to multiple daily logistics challenges.
Actions with payback
What our clients say about us:
The landscape for a number of businesses has changed dramatically over the few years. We were carefully looking for a partner who could support us with solutions to existing and new business opportunities. Our goal was to find a company that not only offers a wide range of services, but one that was also flexible and would work in partnership with us as we expanded further. This is how we found Linker Cloud.
Thanks to this partnership, we have gained additional operational flexibility and access to a varied courier offering, which accelerated the progress of our activities. I can confidently say it is more than a challenge to find another partner with the reliability and flexibility of Linker Cloud. We have complete trust in them and their solution.
---
We knew that BREXIT would happen, but we had no way to predict how the market actually behaves. It turned out that shipping goods to the EU from our British warehouses had become completely unprofitable. So finding another solution was crucial.

Joining Linker's Cloud Fulfilment Network was the perfect answer for our needs. Thanks to this we gained a kind of bridge, linking us with the rest of Europe. We could manage a smooth change of our operations and ship parcels from other warehouses catching up quickly. We were also positively surprised by the time needed to complete the formalities and close the project with Linker Cloud - it was a customer-focused approach.


---
Ready to start shipping smarter?
The best cooperation is yet to come - so don't hesitate to contact us for a free demo. An individual quote, tailored to your needs, is just a click away.
REMAINING STEPS IN THE PROCESS
Find out how the different stages look like
OUR BLOG
Check out our latest articles
Types of packaging: secrets behind the packing tape
The choice of packaging tape has more secrets behind it than you think - check in today's post to see which core will be most suitable for ...
The magic behind reverse logistics: a guide for ecommerce business
Can reverse logistics be controlled? Of course, it is - just bet on a well-functioning warehouse management system and fulfillment speciali...
Branding for 2023: meet the Amazon Brand Story feature
How do you stand out from Amazon sellers and get your brand noticed and remembered? Today's blog post reveals the best ways to achieve this...
It's all about the price: 3PL services vs fulfillment network
How much does ecommerce fulfilment really cost - and why is it worth investing in it? We dispel financial third party logistics myths!