YOUR GOODS IN OUR HANDS
Seamless inbound
Check out how we take care of everything related to shipping and last-mile delivery: order handling has never been easier.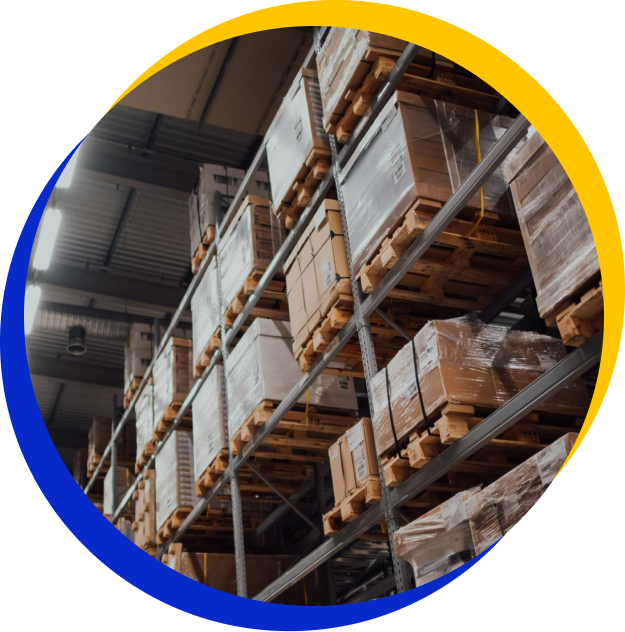 Linker ways to import goods
Manual input
If you like to be responsible for everything yourself, feel free to add imports manually and sleep well after a job well done
CSV / Excell import
Save time by quickly importing large amounts of data at once at just few clicks
Basic template files
With Linker, you don't have to worry about complicated guidelines from software warehouses. Fill out the basic template - et voila, imports added
Coming soon: automatic import
We are busy as bees - the good news is that you will soon have an even better Linker experience with automatic imports.
Total storage availability in one platform
Your comfort is our satisfaction
TECHNOLOGY-DRIVEN LOGISTICS
Full visibility of processes
Pallets of selected products are distributed to the relevant warehouses. You can see orders and manage stocks from your desktop, wherever you are. The only limit is your imagination! We stand by your side, as always.
OUR WORK IN YOUR FAVOUR
Inbound made simple
Single tool solution
supply management of the entire Fulfillment Network in one, user-friendly place.
Quality first
quantitative and qualitative verification of your deliveries to minimise errors as much as possible.
High transparency
compliance and discrepancy reports as soon as goods are put away.
Real-time updates
quickly update your online shop's inventory so that you always know how many products you still have in stock.
Actions with payback
What our clients say about us:
The landscape for a number of businesses has changed dramatically over the few years. We were carefully looking for a partner who could support us with solutions to existing and new business opportunities. Our goal was to find a company that not only offers a wide range of services, but one that was also flexible and would work in partnership with us as we expanded further. This is how we found Linker Cloud.
Thanks to this partnership, we have gained additional operational flexibility and access to a varied courier offering, which accelerated the progress of our activities. I can confidently say it is more than a challenge to find another partner with the reliability and flexibility of Linker Cloud. We have complete trust in them and their solution.
---
We knew that BREXIT would happen, but we had no way to predict how the market actually behaves. It turned out that shipping goods to the EU from our British warehouses had become completely unprofitable. So finding another solution was crucial.

Joining Linker's Cloud Fulfilment Network was the perfect answer for our needs. Thanks to this we gained a kind of bridge, linking us with the rest of Europe. We could manage a smooth change of our operations and ship parcels from other warehouses catching up quickly. We were also positively surprised by the time needed to complete the formalities and close the project with Linker Cloud - it was a customer-focused approach.


---
Ready to start shipping smarter?
Best cooperation is yet to come - so don't hesitate to contact us for a free demo. An individual quote, tailored to your needs, is just a click away.
REMAINING STEPS IN THE PROCESS
Find out how the different stages look like
OUR BLOG
Check out our articles
Amazon sales & FBA without secrets: 5 tips for rapid business growth
The number of articles about Amazon and selling products on their marketplace is enormous. However, we decided to take a comprehensive look...
Logistics of bulky items under control: how to take care of oversized dimensions
Sometimes it's difficult to handle the logistics of goods that don't fit into the accepted dimensional standards. And we know how to deal w...
Sustainable Packaging: trends, examples, and strategies to follow
What is sustainable packaging? Check out the possibilities of replacing plastic with eco packaging with solutions.