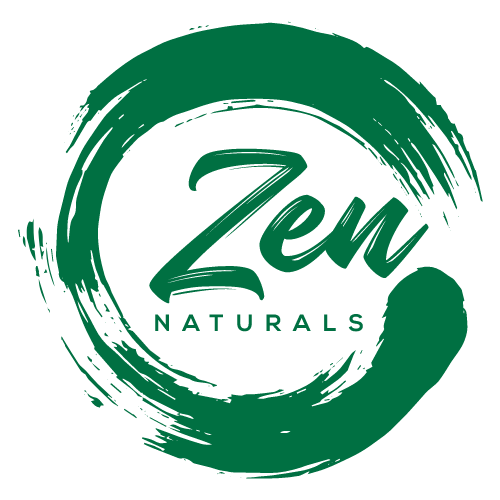 Supplements: fulfillment for Zen Naturals (UK, Amazon stocking)
Brexit has affected all ecommerce companies working in the UK market. Thanks to professional help with logistics delivered by Linker Cloud Zen Naturals has managed to continuously succeed in selling supplements in this country as well.

1
year
of successful
cooperation
1.5
months
from contract signing to launch
About the company
Zen Naturals is a manufacturer and supplier of high-quality vegan vitamins and supplements. This 100% vegan nutrition brand was founded in 2019 by a married couple brought together by their passion for an eco-friendly lifestyle based on respect for nature and animals. Remaining true to the company mission, they provide not only great vitamins and foods but also actively promote healthy nutrition and a sustainable diet approach through Zen Naturals' website and social media channels.
Their wide range of vegan products is created under strict conditions with the highest-quality ingredients from around the globe, ranging from marine algae to MCT oil. Not surprisingly, they appealed to the tastes of most demanding vegan customers and the group of Zen Naturals enthusiasts has begun to grow dynamically.
Along with their expansion and the sale of products outside Poland, they faced several major challenges, especially in the UK market. That was the moment when they decided to use the services of external experts that would help to reach their customers without unnecessary delays.
Project overview
In 2020 Zen Naturals launched their first product and chose Amazon as the distribution channel. They made this decision for several reasons: fulfillment is a much simpler solution than packing and shipping parcels in-house, allowing for end-to-end last-mile service, so companies don't have to get involved in warehousing and logistics operations at all, which is undoubtedly very convenient. A manufacturer of eco dietary supplements first entered the British market, then the German market - and all worked well until Brexit.
Since then, sending goods between the EU and the UK started to cause problems. Transfers have become much less predictable in terms of transit time and particularly duty clearance while becoming much more expensive. Of course, this affects different industries to varying degrees: there are products that easily pass customs inspections and those that prove problematic, such as dietary supplements. It turned out that not all courier companies are willing to undertake the delivery of dietary supplements to the UK.
Brexit effectively came into effect on January 1, 2021. Zen Naturals shipped 2-3 shipments classically as before, it took on average 3 months longer than before, and with huge challenges and overall chaos and was a lot more expensive – so the owners decided that it didn't make sense to continue managing logistics this way. They wanted to find a partner who would send pallet shipments to the UK with much greater accuracy and established cooperation with one of the large courier companies in Europe (top 10 suppliers).
Unfortunately, as Zen Naturals reported, these pallets did not arrive for more than 2 months - and no one was able to give a competent answer as to why this was happening. Only after that time, it transpired those branches of the same company in different countries had inconsistent information, which misled the customer and caused a significant loss - in terms of time, money, and customer satisfaction (stockouts on a key product), resulting in a particularly unpleasant experience.
Zen Naturals' management realized that they wouldn't work with that company and started looking for a new business partner who would be able to serve them effectively - and that's how the Linker Cloud was approached.
Why Linker Cloud Fulfillment Network?
Due to the uncertain logistics situation after Brexit and the initial legal chaos, not too many companies had offers to take on such a challenge. Even exceptionally large courier brands could not cope with it - they even refused to pick up and deliver especially pallet shipments of higher value and transport them across EU borders.
Linker Cloud decided to confront all this, believing they could meet their customers' expectations. Zen Naturals appreciated such a bold business decision when everyone else was afraid to commit. Moreover, Linker was developing a service such as a merchant portal, which is designed to support and simplify the lives of customers through the implementation of proper automation.
The manufacturer of eco supplements considered this an extremely valuable factor influencing the decision to establish a partnership.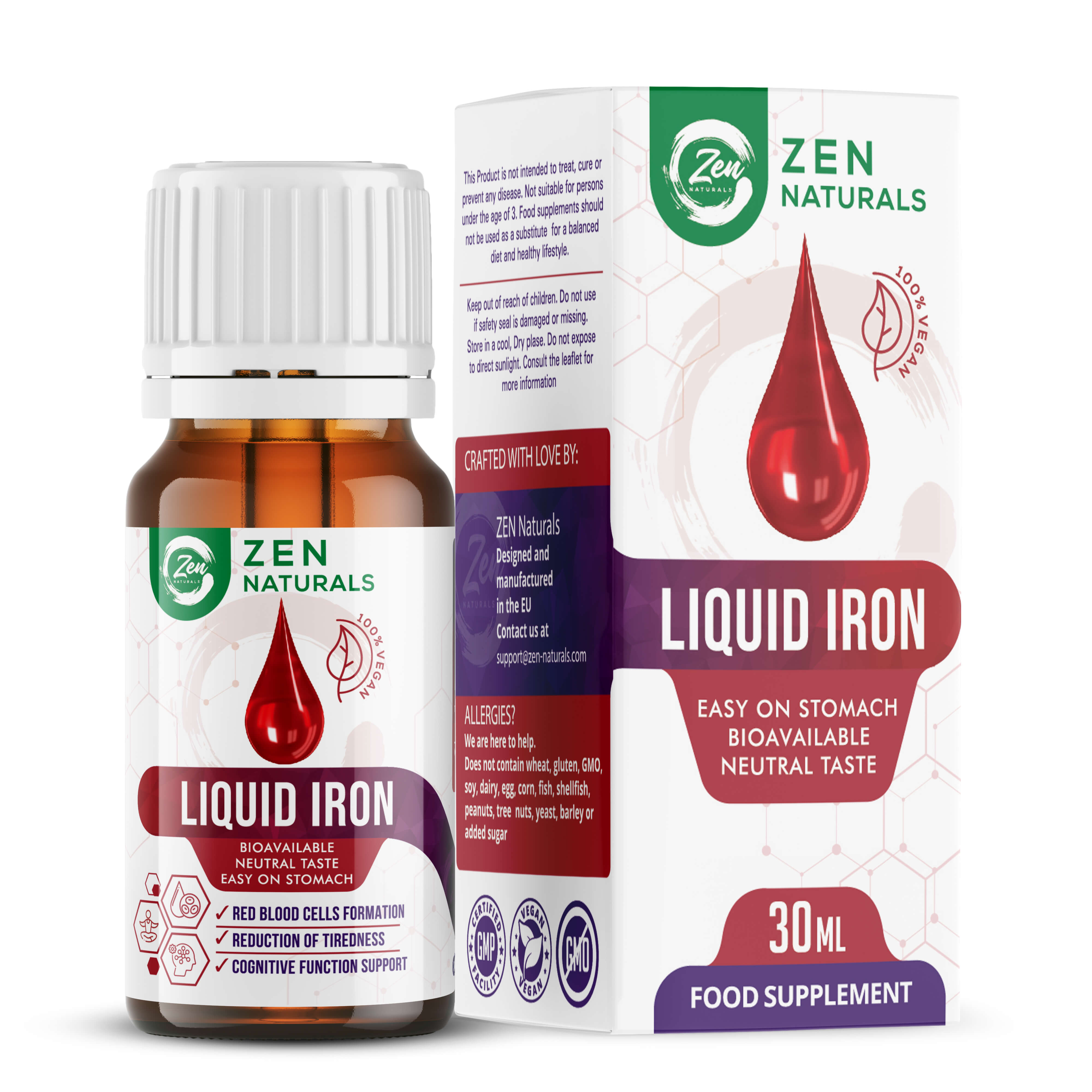 Any of us running an

e-commerce

business in these strange and

tough times

surely realise that

change is

the only certainty

.

Our idea of a family brand, created with love for ecology and natural vegan ingredients, could have been severely impeded by BREXIT. When many major logistics companies didn't know how to successfully ship products to the UK or simply didn't want to take the challenge, Linker Cloud and its network solution came to the rescue.
We used this service with full awareness and the entire project proved a success. For this reason, we are happy to recommend Linker Cloud as a trusted and valued partner.
Execution
The current cooperation is based on repetitive, cyclical shipment of pallets from contract manufacturers' warehouses in Poland (Zen Naturals does not produce supplements itself but outsource their manufacturing according to the formula and graphics developed by them). Goods are sent with all the necessary formal and legal documentation across borders to warehouses for which Linker Cloud is responsible, providing 2 types of services important to Zen Naturals:
pallet transport to FBA (Fulfillment by Amazon) warehouses, so that the customer may continue to use the selected sales and order handling model,

order processing from Shopify as a complementary channel - in this case, the entire order fulfillment is handled by Linker Cloud.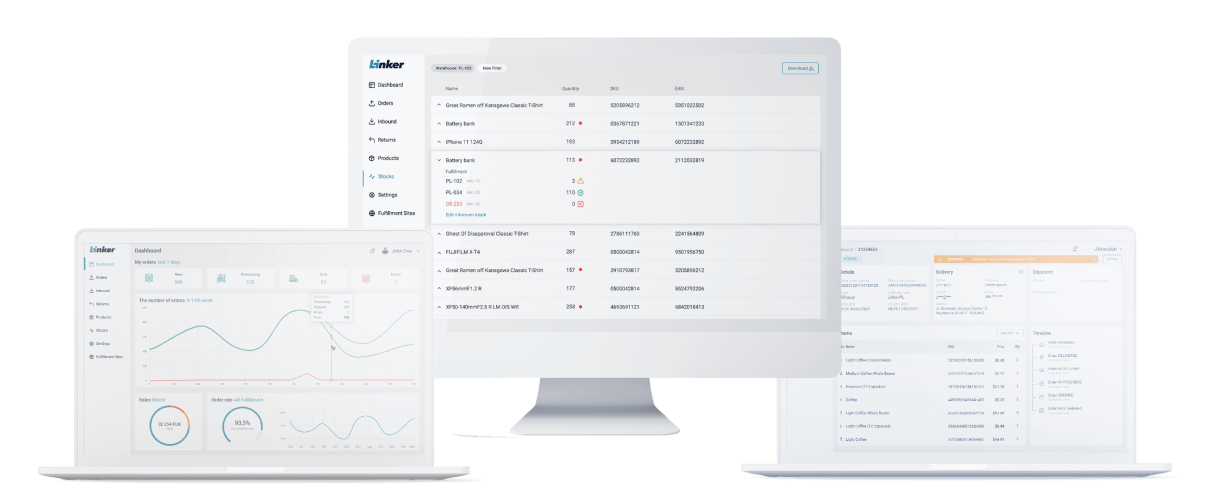 Implementation Process
A major challenge of stocking Amazon warehouses is that the company has extremely stringent requirements for packaging, dimensions and weight of shipping units, and sometimes delivery times (depending on the size of the unit).
Amazon in many cases expects packing SKUs (Stock Keeping Unit) per box (you can do a mix, but prices are then significantly higher, which deters most merchants).
The packing process is carried out according to the following scheme:
packing into cartons (max 23kg) of SKUs (one SKU per 1 box)

decision to ship the goods as cartons or pallets

possible preparation of Euro pallets - max 350kg
Then within the Linker Cloud service, a client logs into Amazon Seller Central and creates Amazon labels, chooses the cartons and applies the labels (one per carton or 4 per pallet). This is followed by shipping and uploading the tracking number to Amazon.
Perhaps the above description doesn't look as problematic as it might seem; however, it is definitely not an easy process, as it is impossible to process an order or automate all its stages. It is also worth noting that any error in the handling process causes the e-seller to fall in the overall Amazon quality classification and affects the positioning (repetitive mistakes might result in Amazon shutting down a seller account).
Right from the outset we also focused on full customer support, assigning a single point of contact for the entire partnership. In this way, all the client's needs, doubts or concerns could be addressed right from the start.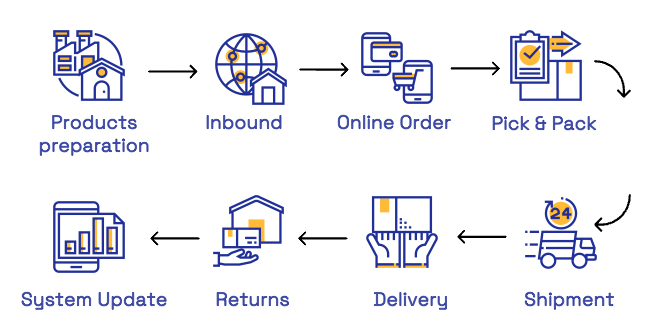 Selected Results
Our collaboration resulted in strengthening of the Zen Naturals brand on the UK market, helping the company to freely reach its targeted customer base. As a result, the negative impact of Brexit on the label's business plan is being minimised.
Beside this, we focused on the key elements of a successful business relationship - ongoing customer support in all logistics processes, both directly in the Linker Cloud fulfillment network and for third-party deliveries. This gives the owners the feeling that they are working with professionals and ensures the further growth of the company in the market, which is quite difficult to access from within EU.
We believe that the continuing expansion of Zen Naturals will soon bring equally interesting projects ready for launch in the British market.
1 year
of successful
cooperation
1.5 months
from contract signing to launch
If you are looking for fulfillment partner you are in good hands now.
Fill in the form to get a custom-made offer and see how you can start scaling into new markets soon.