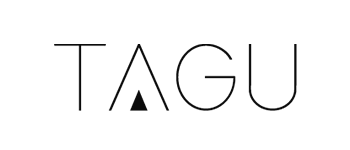 Home decor: fulfillment for TAGU fireplaces (IT,FR,ES,DE / 4300+ orders handled)
Entering new markets is always a big and ambitious project - especially if your product is somehow not a standard one.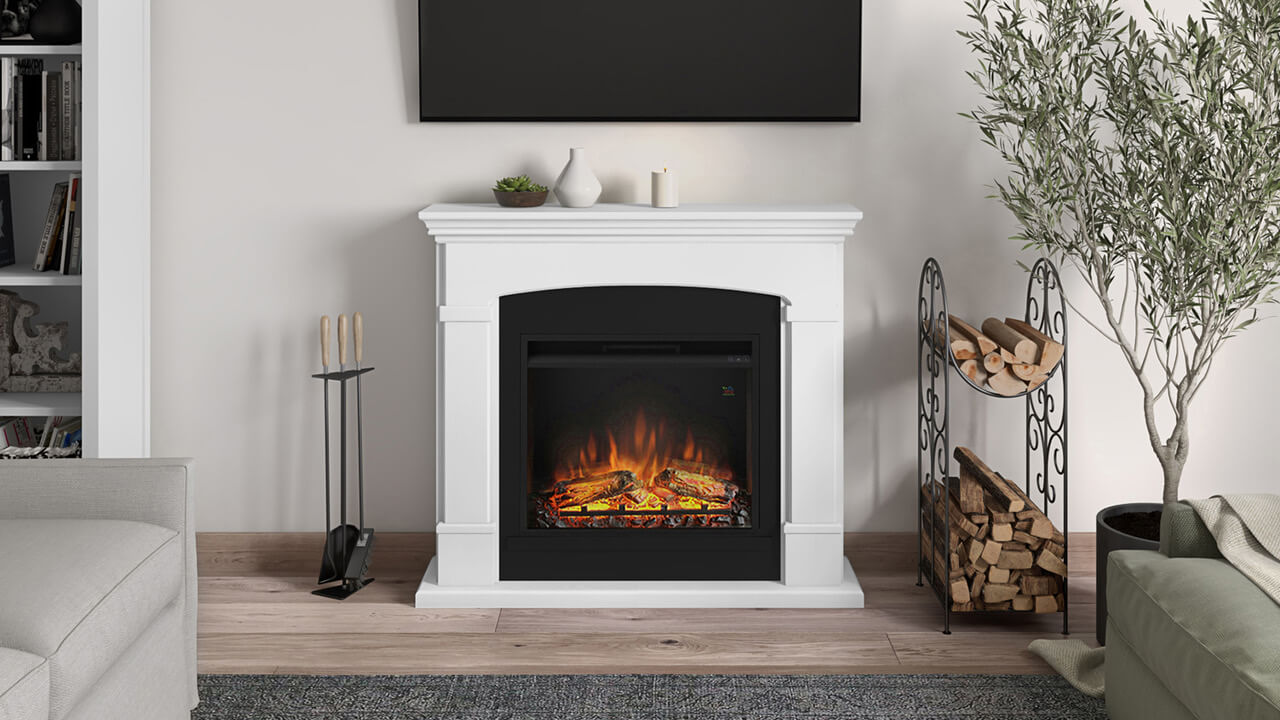 28 days
Launch from contract signing
4
European markets
(IT, FR, ES, DE)
4300
+
Processed Orders
since 11/2021
About the company
Founded in 2018 TAGU's mission is to simplify the authentic fireplace experience by providing well-designed and affordable fireplaces, which enable people to add coziness to any home. The TAGU fireplaces are sold in more than 20 countries; it is, therefore, worth pointing out that it is one of the few companies from Romania that is able to be competitive internationally.
Their perfect product, cured with every detail, found many fans around the world. The company's management always considered international expansion and scalability as one of the main directions of TAGU's growth and building further brand awareness.
No wonder the company wanted to expand further and win the hearts of customers in other countries with its product range. Cross-border sales became a natural necessity and a bold step towards further growth.
Project overview
Entering new markets is always an adventure and requires a lot of preparation, analysis, and, most of all, choosing the right supporters and partnerships. Selling to a new country means forging new paths. Replicating the business for another land brings a lot of uncertainty and additional operational work.
The biggest challenges the client faced before starting to work with us were:
the tedious, long and expensive process of finding the right partners in multiple countries at once
a vision of entering few new markets at the same time - within a short period of time after signing the contract
shipping oversized parcels consisting of multiple packages on one tracking number
the complexity of the integration
Every expansion usually means a long time to market: preparing all operations is complicated, signing many agreements can bring a delay, and it's almost impossible to synchronize all those tasks to be completed at the same time.
Things are getting even more difficult if there are custom in-house software platforms to be integrated with the core system, which happened also in the TAGU case. Even if finally, the thing is doable, it generates a lot of additional costs.
Moreover, it was essential to organize order fulfillment for oversized items, keeping the standard of 24/48h delivery time on every market. Typical TAGU fireplace weights statistically around 32kg and has an average dimension of 108 cm x 35 cm x 35 cm. Besides, in most cases, items are sent as a multi-parcel. It's not easy to ship them, and, at the same time, to keep one tracking number for two pieces.
Why Linker Cloud Fulfillment Network?
From the client's point of view, the major challenge was to solve the issue of entering new markets in a short period of time, without having to search for and sign numerous contracts with several fulfillment service providers. Estimates suggest that it would take about nine months for one country to achieve this goal on its own. And the clock was ticking.
Instead, we were able to offer TAGU what they needed most in only a month – access to the end-to-end order fulfillment process in several markets under a single contract, without the necessity of dealing with all this alone.
The main factors that made the choice of Linker Cloud Fulfillment Network from the customer's perspective:
no minimum order quantities (especially relevant for seasonal fireplaces sales)
full software integration provided by the experts
willingness to deal with oversized multi-package orders
network coverage of all interesting markets
Choosing a company to work with means months of research, collecting offers, comparing them, negotiating, signing documents, and integrating systems. Repeating this process four times is quite a breakneck task. Rather than many complex flows, requirements, contacts, and interfaces, we have reduced it to a single, one-tool process and our solution simply cut out the hassle.
With the help of our local partners, we could manage the remaining challenges as well.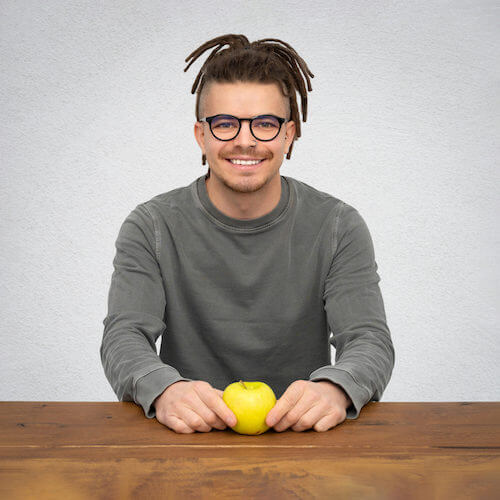 When it comes to fulfillment solutions for non-typical objects, like our electric fireplaces, Linker Cloud is #1.

We were struggling with difficult logistics, and we didn't want to give up our ambitious plans to approach a few international markets at the same time. Linker Cloud offered us complex help with operations and integrations, being fully transparent and professional, which allowed us to start the business on four markets immediately, and… we can't wait for more!

If you are serious about your business and want a solution that fits your needs, not the other way round, you need Linker Cloud.
Execution
To step up to the mark we decided to offer TAGU the very best of our solution - a minimum of paperwork and documentation, and a single point of contact at each stage of the operation process to make things happen both quickly and efficiently.
The first thing we did was to integrate the system used by the client with the Linker Cloud Fulfillment Network. We took on the whole of these activities, at no extra cost to the TAGU, and completed the integration in less than a month, thus starting the next stage - the launch of sales in the chosen markets.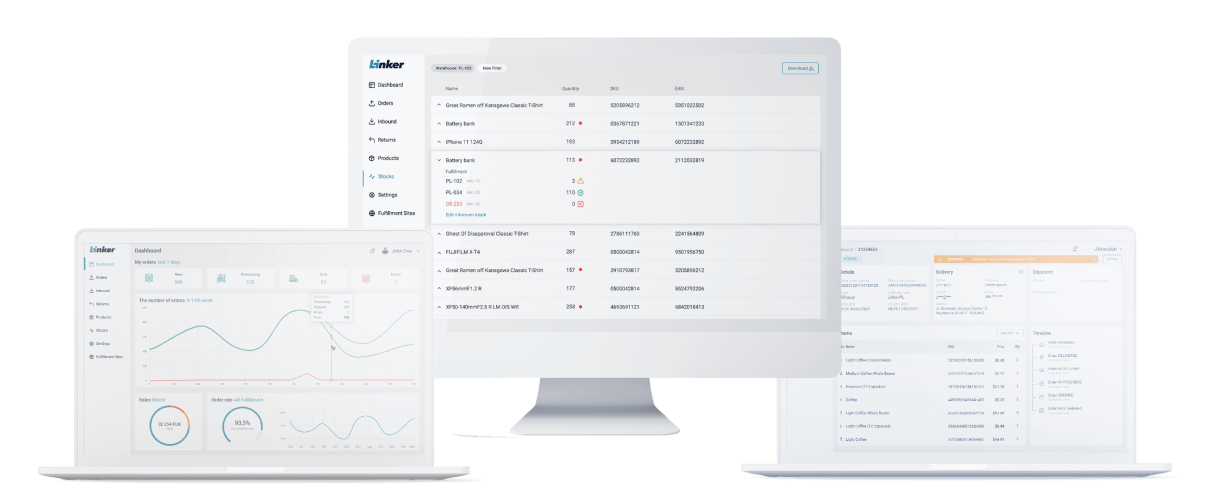 Implementation Process
Our client decided to start selling through Fulfillment Network in 4 countries at the same time: Italy, France, Spain, and Germany, provided by intuitive and simple software, which is a hallmark of our network.
Alongside the integration, after nearly a month of joint discussions and proper planning, summed up in about 15 meetings, 60 phone calls and 120 exchanged e-mails, we were technically and logistically ready to activate all services.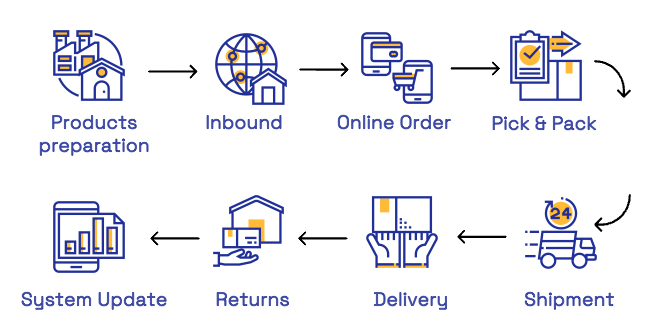 Selected Results
At this point, we covered the complete fulfillment services for TAGU in the 4 European markets mentioned above, including regional return handling. We prioritized smooth order processing, despite the non-standard product sizes, with great success, as there were no operational delays in any market.
Thanks to local delivery the orders arrive within the expected time frame, between 24-48 hours, at the customer's doorstep, also at one tracking number (which we were able to ensure in 2 countries).
Until now we got about 4300 fulfilled orders and 8500 delivered packages to several thousands of customers, who have decided to buy the unique TAGU fireplaces. And it's not over yet, because at any time the business can be scaled further, in new regions, with just one click.
28 days
Launch from contract signing
4
European markets
(IT, FR, ES, DE)
4300
+
Processed Orders
since 11/2021
If you are looking for fulfillment partner you are in good hands now.
Fill in the form to get a custom-made offer and see how you can start scaling into new markets soon.