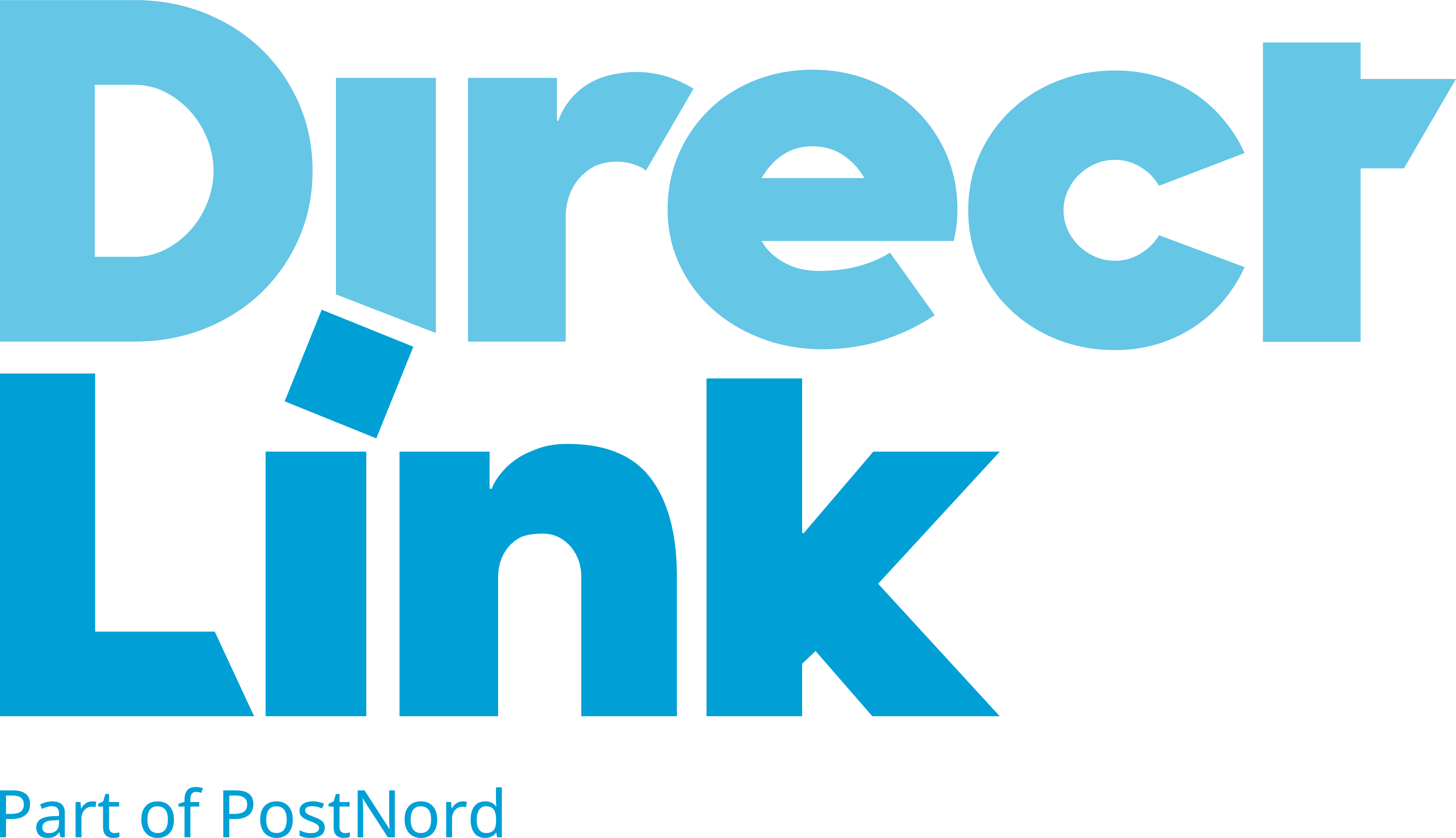 Logistics: OMS for Direct Link
(whole EU, 65 000+ transactions completed)
We like to emphasise that our greatest assets are people and partners who, just like us, strongly believe in the business vision we are following.
Supporting each other's growth can take us even further, and our partnership with Direct Link is a prime example of this approach.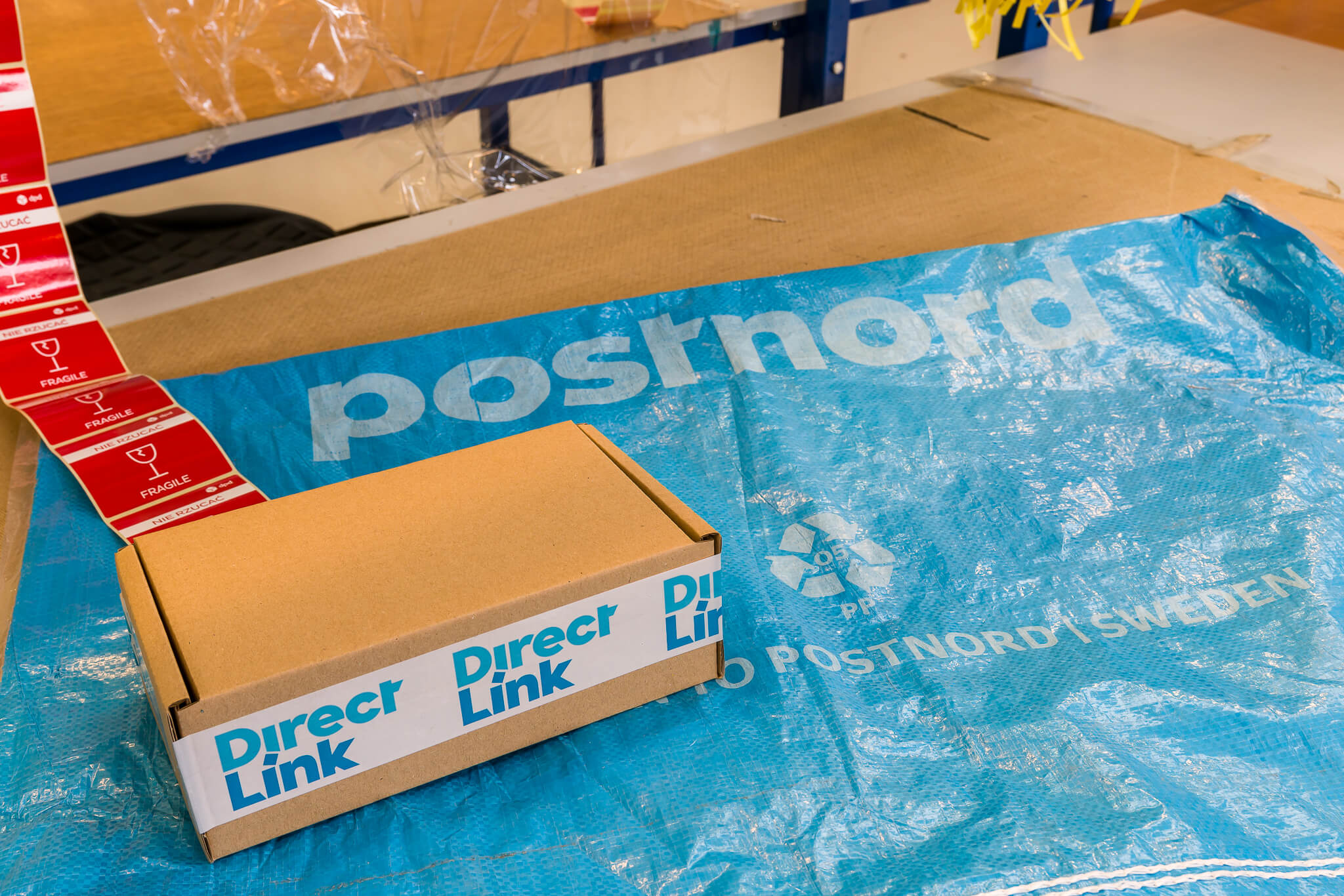 1.5
years
of successful cooperation
3
different ongoing projects
About the company
Direct Link is the extended arm of PostNord, the merged national posts of Sweden and Denmark, outside the Nordic region. As an international
e-commerce logistics solutions provider, we work globally.
Our focus is to help cross-border e-commerce companies to identify and establish themselves in new markets. Today we have offices, operations and local personnel in Brazil, Germany, Poland, the United Kingdom, the Netherlands, Turkey, the United States, Hong Kong, Singapore, and China.
Our head office is in Stockholm, Sweden. With PostNord as our owner, we have the possibility to cooperate with a large number of established and skillful postal designated operators and other best-in-class last-mile providers throughout the world. It also gives us access to virtually every existing mailbox and postal address in the world.
Globally, we have around 230 full-time employees. Our turnover during the business year 2021 was 2,4 billion SEK.
Project overview
Providing a high-quality logistical service can also be a challenge, especially when the branch is still growing. Few industries can claim efficient work and process organisation as logistics, which is what we tend to associate it with. However, to make the whole procedure easier for all parties, several elements are necessary - among others on the part of the logistics provider.
As the title suggests, the joint path of Linker Cloud and Direct Link began with our first product: the order management system software, known as OMS system for short. With this tool, we wanted to bring together the most crucial information and functionalities in one place - from sales channels to courier services, for both omnichannel retailers and logistics operators, just like Direct Link.
The biggest challenges the client faced before starting to work with us were:
the hassle of connecting new customers to the existing system for the start of logistics services, which took a lot of time and was relatively expensive;

insufficient warehouse management system (WMS);

difficulties in gaining new functionalities;

limited ability to scale the business;
Worth emphasising is that the software used in the logistics industry is often a tailor-made solution. Therefore, any modification, extension with added features, or connection to a partner's system becomes a real pain in the neck. The cooperation with Linker Cloud was planned to put an end to this.
Why Linker Cloud Fulfillment Network?
Glad to say that in this case, we were able to stand out with at least a few advantages and provide Direct Link with exactly what they needed:
firstly, we already had an off-the-shelf product, aimed at 3PL providers, and designed to fulfil all their basic requirements. Thanks to the well-thought-out application architecture, new Direct Link customers could be connected to the system via a simple configuration, significantly speeding up the whole procedure and cutting its costs. Also, some of the customers could connect to the system directly thanks to the public Linker API.

secondly, our OMS system had a compatible WMS module, available at once, enabling the client to work in a unified, consistent environment - which was essential from their perspective and adequate for their needs at the time.

and thirdly, our team of experts and developers had subject matter expertise and a deep understanding of logistics Whether on technological issues, which they were already very familiar with from working on our own system, as well as on operational ones, which were relevant from an ecommerce customer perspective.
At the same time, as a young, fast-growing company, we were able to offer considerable flexibility and support at every stage of the project.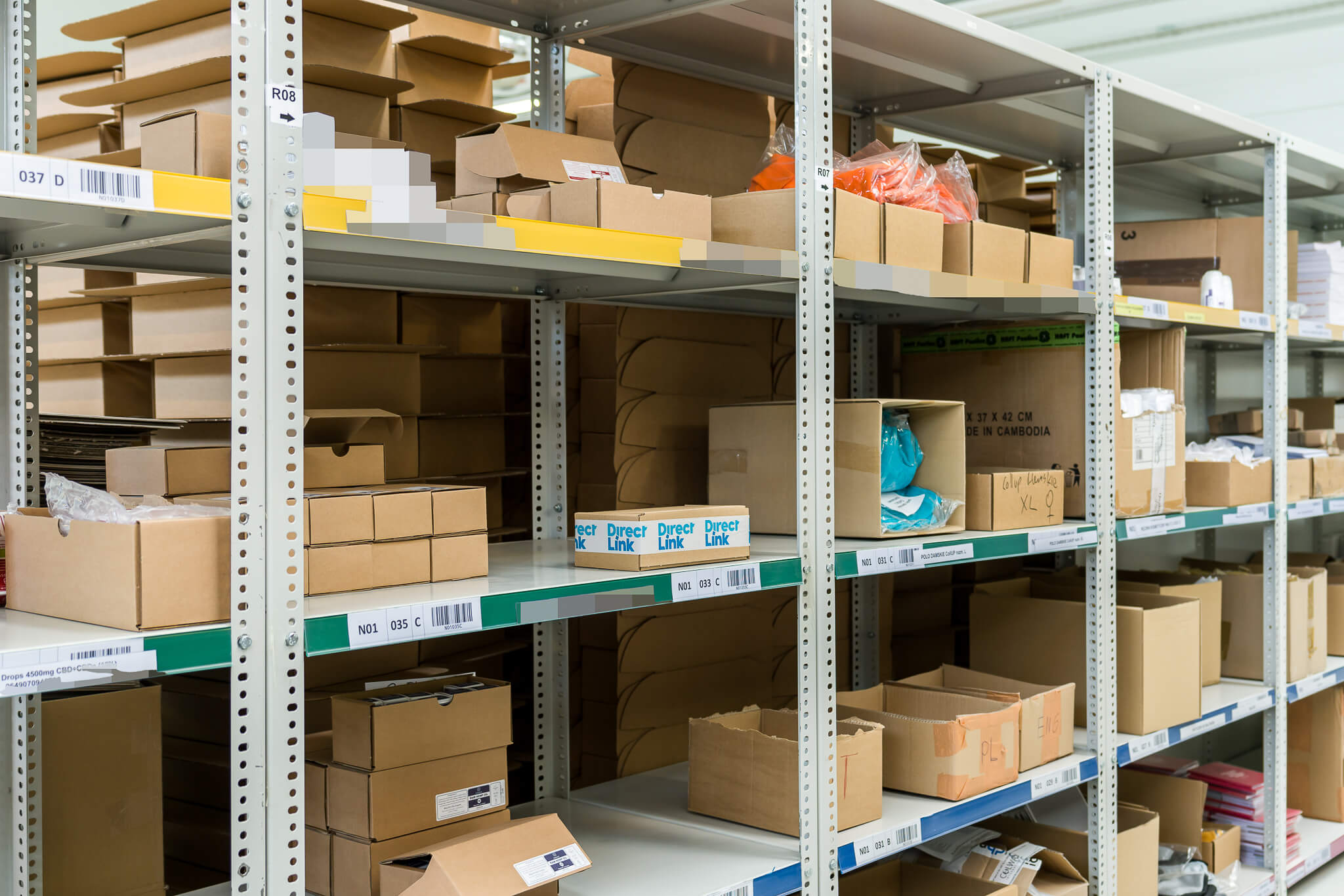 Working with Linker Cloud has given us the opportunity to accelerate and partially automate our processes in order to cope with the challenges in the market and be competitive for customers.

With the support of LinkerCloud, we are standardizing and streamlining the process of onboarding clients - while giving them access to a wide range of services in a single tool.
Execution
Once a clear and coherent perspective on the planned implementation was agreed upon, we went into action, comprehensively handling the set-up of the whole warehouse processes - from order intake to dispatch, based on system solutions developed by Linker Cloud.
To achieve this, we had to dedicate our full expertise and knowledge so that the process parameters were satisfying, and the operation ran smoothly.
Moreover, we wanted to do this change in the most organised and seamless way possible, with as little disruption to the continuity of logistics support as required. That is why we also carried out the transfer of existing customers to our system and the new workflow.
Finally, we took care of integrating the new delivery methods by Post Nord and Direct Link, which were naturally important to the client.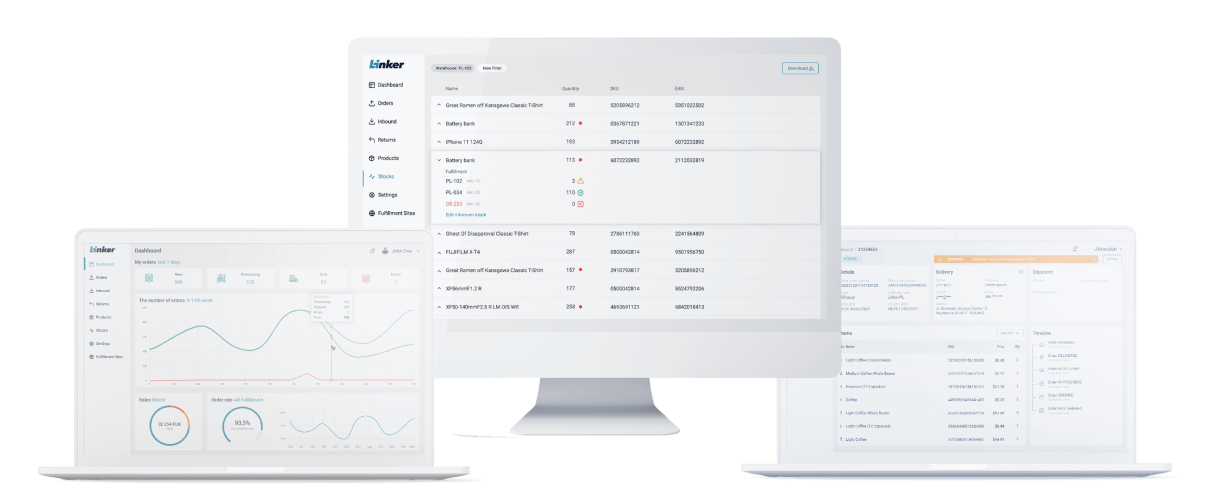 Implementation Process
Without hesitation, we can say that the implementation process itself was exceptionally simple and trouble-free, involving the system configuration and training of employees in its use (but it didn't require any development changes).
During this time, we also found another area of potential collaboration, within the Linker Cloud Fulfillment Network. Direct Link, with its warehousing facilities and extensive capabilities for handling a wide range of products, was the perfect candidate as our logistics partner, prepared to deliver orders throughout Europe.
Satisfied with our achievements so far and with a solid foundation in terms of the OMS system solution, we decided to take this opportunity to strengthen our partnership and boost each other's growth.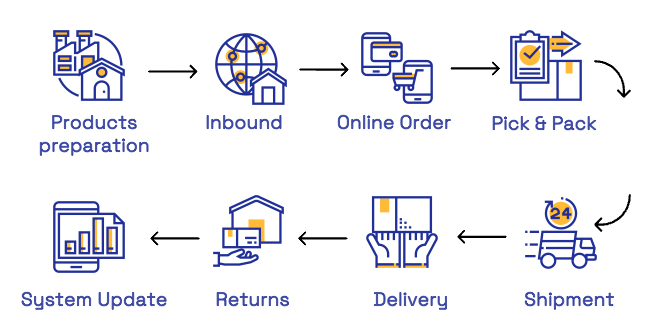 Selected Results
Time flies, and we are proud of a year and a half of extremely fruitful cooperation. Over 65,000 transactions have been processed for Direct Link via our OMS platform, and their client base has tripled! Besides this, we have developed our fulfillment partnership by running 3 independent projects together, delivering orders throughout Europe while keeping a high standard and on-time shipping.
Direct Link has become one of our key providers, enabling us to fulfil even the most unusual orders - from small toys to oversized and heavy items. The exciting opportunities ahead are something we are really looking for!
1.5
years
of successful cooperation
3
different ongoing projects
If you are looking for fulfillment partner you are in good hands now.
Fill in the form to get a custom-made offer and see how you can start scaling into new markets soon.