STORAGE SETUP
Warehousing & distribution
​
We know how valuable and unique goods are in the eCommerce world. ​
We make every effort to ensure that the service we provide is of the highest quality and enriched with value added services. ​
​Discover our network of warehouses: ​
and take care of efficiency enriched with cost-effectiveness.
​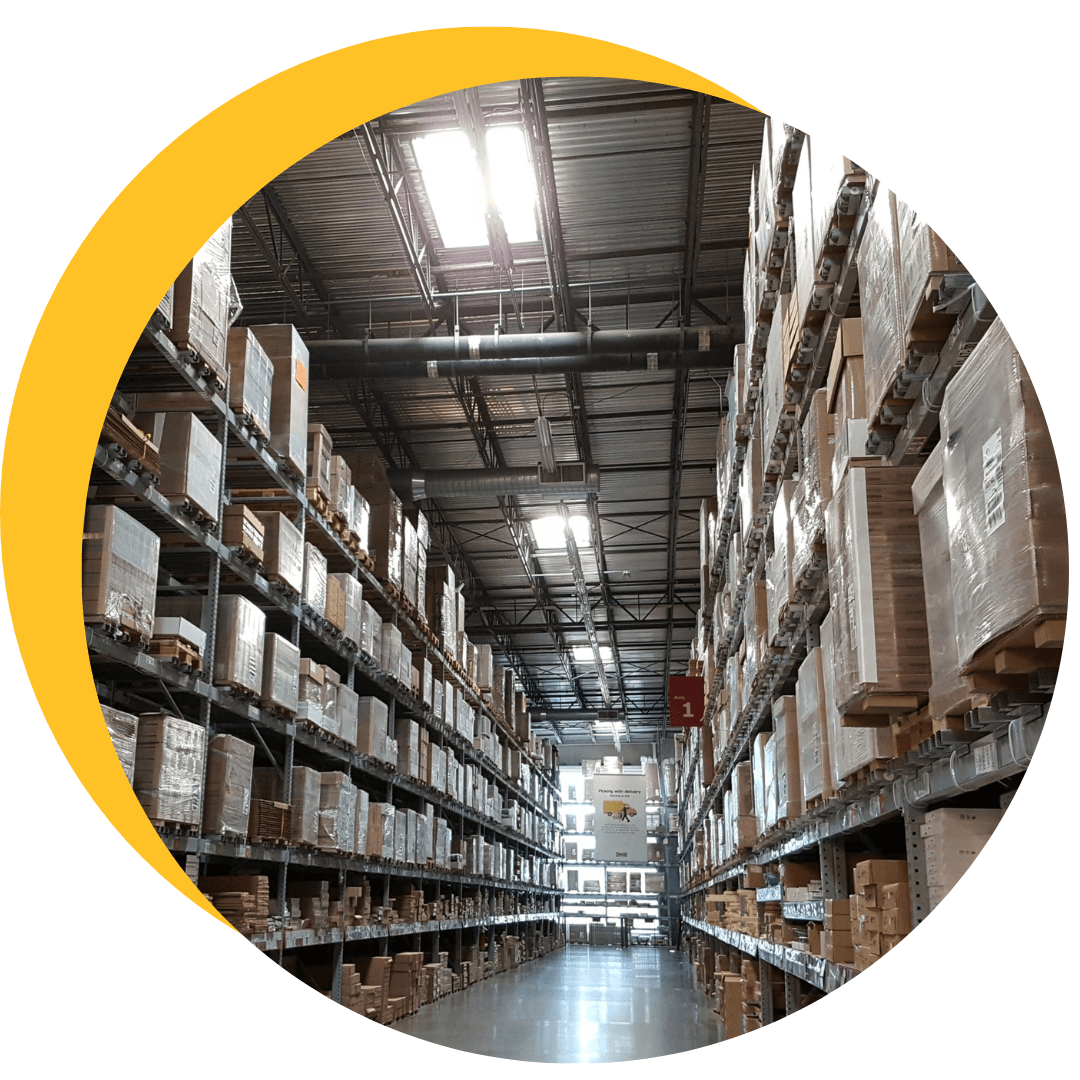 230k
+
Parcels shipped, more to come
EUROPEAN NETWORK
The matter of location
The proper location of the warehouse allows for the optimization of last-mile delivery costs.
By offering our services we meet the needs of our customers: we have a network of 50 warehouses located throughout Europe, from where we can easily distribute the stored articles not only to the largest markets (including DE, UK, IT, etc.), but also to less popular sales destinations such as Hungary, Luxemburg, or Croatia.​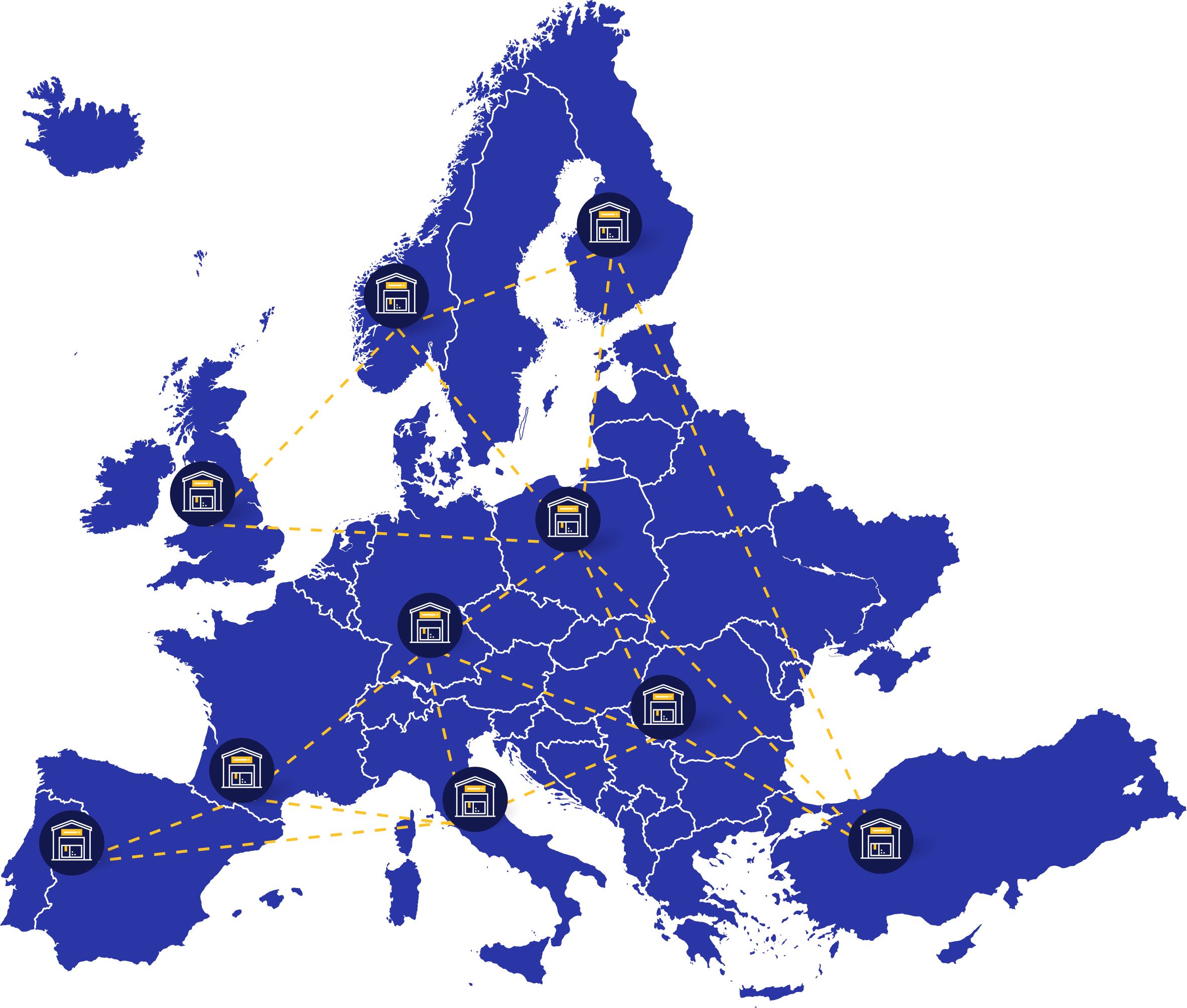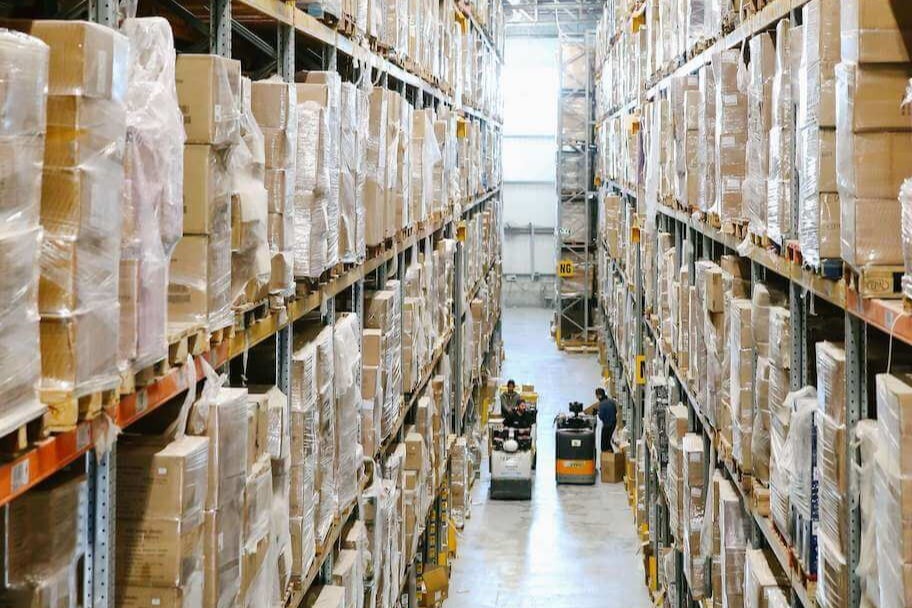 INNOVATIVE WAREHOUSING
Technology driven solutions
When deciding to work with a warehouse, we invest in state-of-the-art automation and robotics solutions. This is perfectly in line with our developmental approach to our core IT issues.
What's more, as a company we also provide services in the field of Warehouse Management Systems: we are experts in integrating capabilities, allowing us to be agile at every stage of the supply chain.​
MANAGE YOUR STORAGE EASILY
Additional services at your

disposal
Meeting the needs of our customers is our speciality.
With the following functionalities you can easily streamline your logistics:​​

Scanning
Inventory management easier than ever before: barcode scaner at your fingertips
​
Labelling
Print and place labels tailored to your needs

Cargo sorting
sorting of cartons on customer PO level? Checked!

Repacking*
Goods arrived in damaged box? Do not worry - we will help you with repacking the items.

Reporting
We make the inventory highly visible: not only thanks to warehouses services but also through our own IT solution.

Quality controls*
If you have special counter requirements: we are at your disposal.

Returns handling
We are experts in return logistics:
from standards to returns of oversized
products.

Pallets managing*
Cargo stacked as pallets or as unit loads? We'll handle it all!

Garments on hangers*
Running a fashion eCommerce? With Linker your clothes won't get creased!
* The described service is available in selected warehouses from the offer
OUR BLOG
Check out our articles
Amazon sales & FBA without secrets: 5 tips for rapid business growth
The number of articles on Amazon fulfillment & selling products on the marketplace is great. We also decided to take a comprehensive look a...
Cubic storage model: pros and cons
Necessity is the mother of invention - time to learn more about cubic storage model popular in fulfillment warehouse management.
Warehouse picking strategies: how to choose the best for your business
Ecommerce fulfillment processes are constantly improved. The picking process is the most important, crucial for final success and customer ...
5+ hacks to improve warehouse efficiency
How to improve fulfillment warehouse efficiency? Check out our tips for employee training, inventory layout, WMS and much more!
Ready to start shipping
smarter?



The best things happen right away, so don't hesitate to contact us for a free demo. An individual quote, tailored to your needs, is just a click away.