BEST ECOMMERCE FULFILLMENT
Bulletproof logistics:
your warehouse in our
hands
Learn about our integrations, testing, inbound, launch, and much more. Find out how to conquer new markets with Linker in a few minutes thanks to 24/7 system, extensive experience, and full transparency.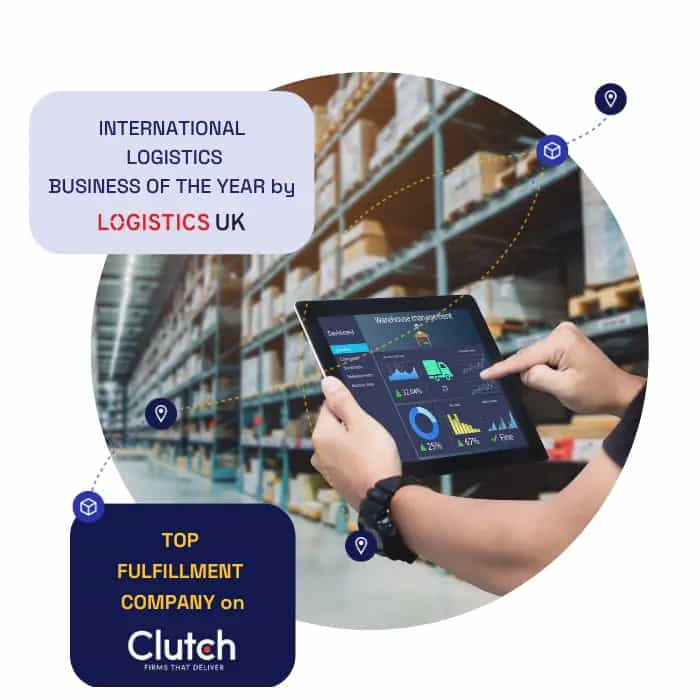 230k
+
Parcels shipped, more to come
WAREHOUSE: A BUSINESS EXTENSION
Make yourself at home
(at our warehouse)
With Linker Cloud, you gain access to multiple warehouses - each of which offers a transparent overview of your processes and access to up-to-date information whenever you need it.
Delight in the full visibility: from tracking to advising and stock checking to reporting thanks to the platform operating 24/7.
Acquire new warehouses - and go cross border into new markets even in a week.
LIMITLESS AND EXPRESS LOGISTICS
24/48h delivery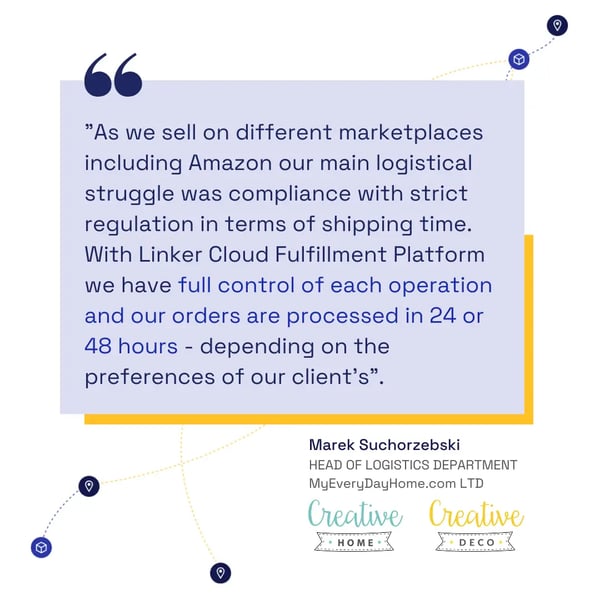 The fastest possible delivery? No problem!​
24/48h delivery available in Poland, France, Spain, UK, Belgium, Italy, Germany, Romania, Slovakia, Czech Republic.
100% of orders dispatched from each warehouse on time within SLA. Below you will find examples of warehouse cut-off times:

BE: 11:00

GB 1: 12:00

DE: 12:00

GB 2: 15:00

ES: 17:00

PL: 12:00

FR: 12:00
ENDLESS POSSIBILITIES
Free and easy integration
To integrate with our system, all you have to do is to link your shop to our software.
We'll support you through this simple process and walk you through it together.
~ 90 of ready-to-use integrations
we're here for you: the helping hand of Linker's customer support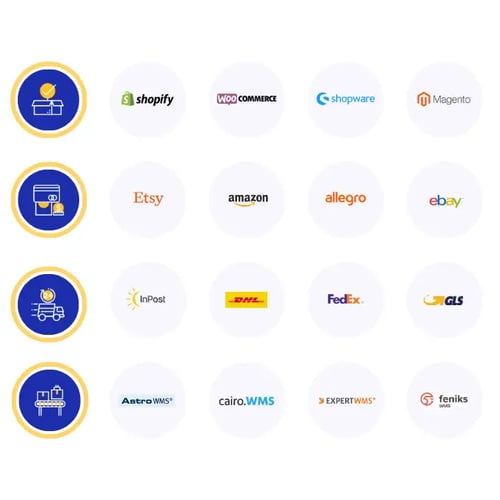 EXPERTS IN OUR FIELD
Professionals in your service
You don't have to worry about the logistics - just put it in our hands.
We'll quickly streamline your fulfilment, take care of your parcels, negotiate warehouse prices and let you focus on growing your business instead of worrying about transport challenges, stocking or last mile delivery.
We are experts in our field. Just like that.
EXEMPLARY PROFITS
Seamless benefits list
Effortless Expansion
No geographic boundaries​ and the whole of Europe at your fingertips in just few clicks
Transparent Pricing
Clear and understandable price list​, no hidden loopholes or payments
Global Reach
The same process in every country,​ boosted by access to advanced services and expedited scalability
Simplified Operations
One contract for all services and the minimum necessary paperwork in literally the entire logistics process​
Easy Communication
Single contact person​ who will be happy to help you with your all logistics challenges
Designated Software
One multitasking platform​ with multiple features and tons of ready-to-use integrations
GO-GREEN WITH LINKER
By helping the environment, we help meet customer needs
We believe that logistics can be green: through the wise choice of strategically located warehouses, sustainable packaging or well-managed last mile delivery.
Research shows that this is exactly what consumers also want. So join us in our eco journey - and let's meet these demands together.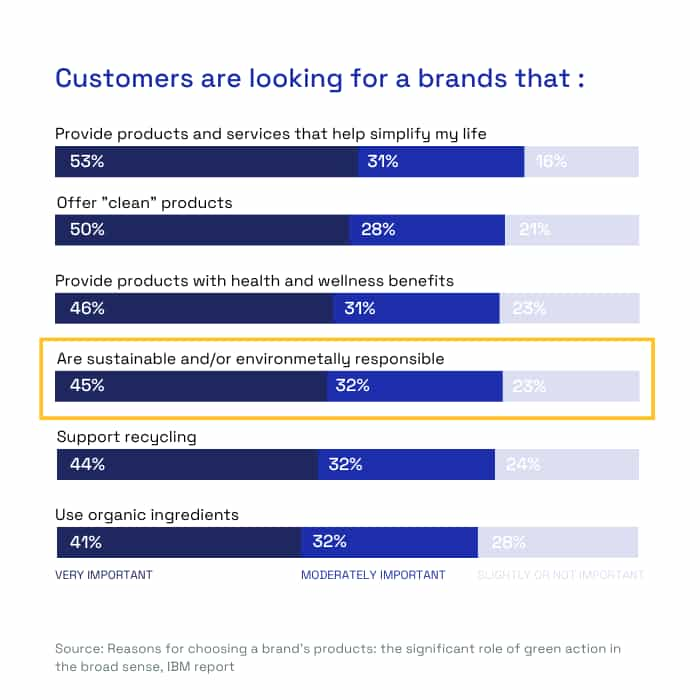 Ready to start shipping
smarter?



The best things happen right away, so don't hesitate to contact us for a free demo. An individual quote, tailored to your needs, is just a click away.
OUR BLOG
Check out our articles
The state of e-commerce 2023: trends to watch
What trends will rule the ecommerce industry in 2023? Learn about social commerce, betting on mobile and the power of social media!
Branding for 2023: meet the Amazon Brand Story feature
How do you stand out from Amazon sellers and get your brand noticed and remembered? Today's blog post reveals the best ways to achieve this...
It's all about the price: 3PL services vs fulfillment network
How much does ecommerce fulfilment really cost - and why is it worth investing in it? We dispel financial third party logistics myths!